Closing Notice of New Year's Eve and The day following the first day of January 2022
Please be advised that our Centre will be closed at 3 pm on 31 December 2022 (Sat). Normal services will be resumed on 3 January 2023 (Tue).
The Specialists hereby wish you and your family Happy New Year's Eve!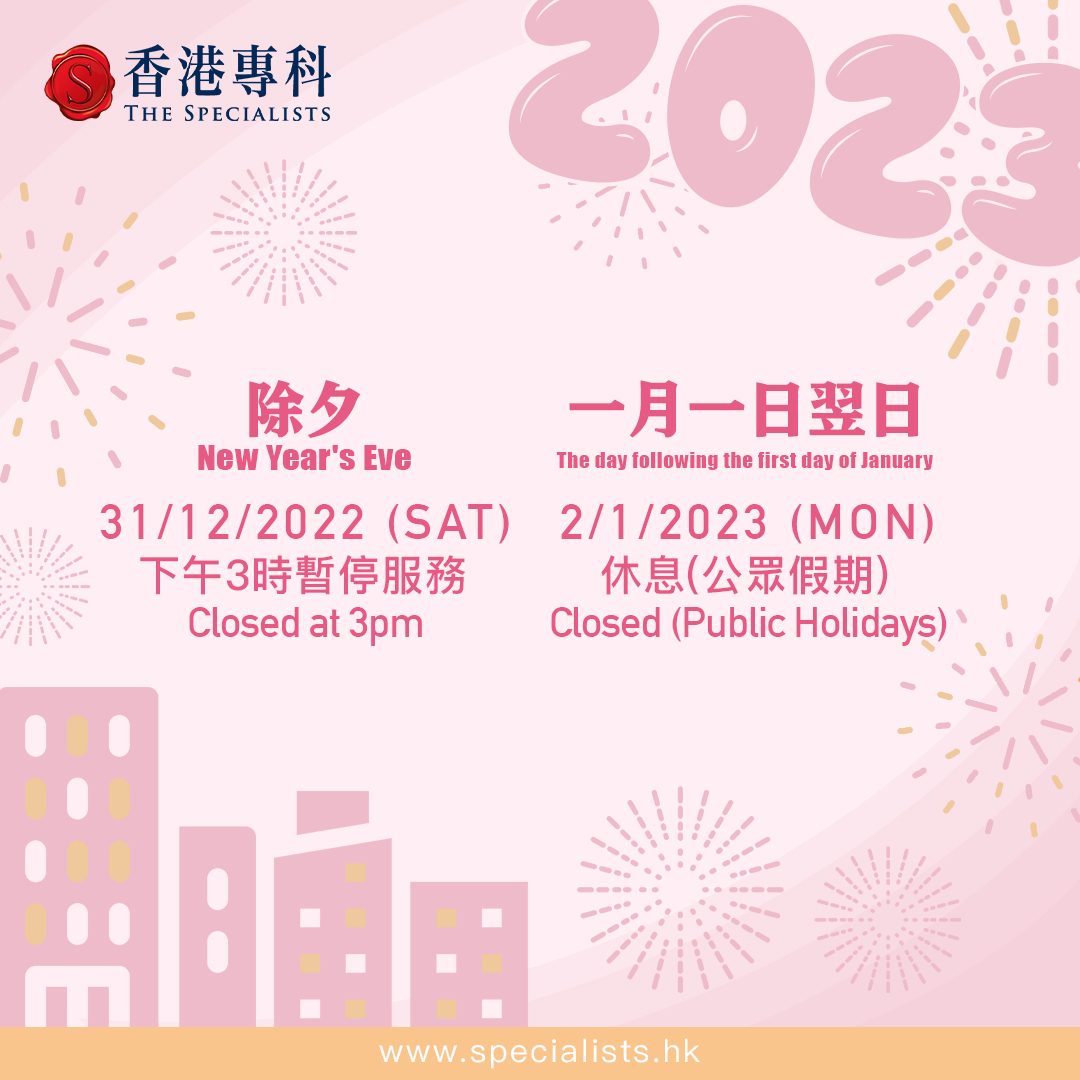 中心網站 Website:https://www.specialists.hk/tc/
電話查詢Tel:3405 8288
WhatsApp:6053 2278 https://bit.ly/WhatsApp60532278
#香港專科 #TheSpecialists #腸胃鏡 #日間手術 #內窺鏡