Cystocopy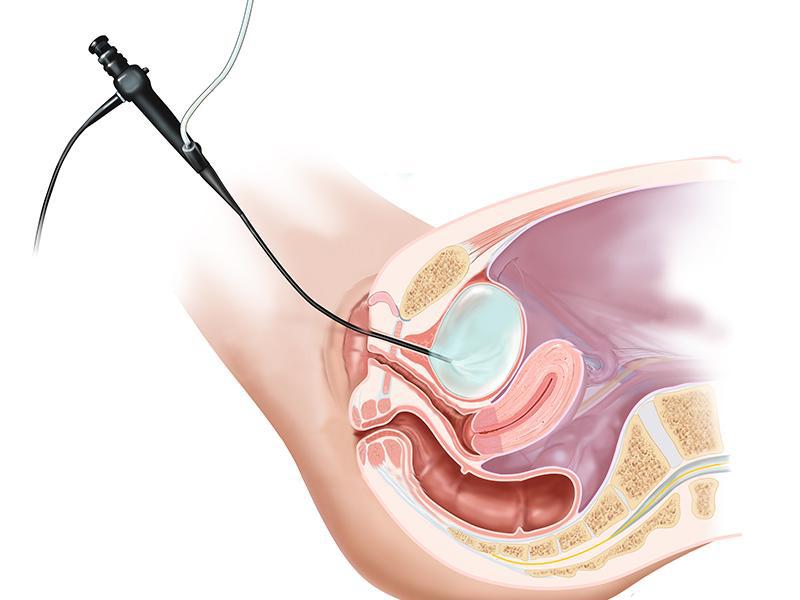 Cystoscopy uses a thin and flexible cystoscope to examine the bladder through urethra and find out the symptoms for certain urinary bladder disease.
Preparation
Fast 6 hours before the operation.
There will be a brief consultation before the operation, the procedure and the risks involved will also be explained. A consent form will also be signed.
Procedure
Doctor will apply some local anaesthesia gel to the urethral opening.

The procedure normally takes 15 minutes. No pain will exist except a little bit discomfort may arouse.
After the procedure
Personal resting suites are provided for patients after the procedure.
There will be a slight discomfort for 1-2 days.
Daily activities can usually resume the following day of the procedure.
The sedation and the anaesthetics may temporarily affect one's co-ordination and reasoning skills, therefore, avoid driving, drinking alcohol, making any important decisions or signing legal documents in 24 hours after the procedure.
Price
Cystoscopy

Package included

Price

Surgeon's Fee

Operation Theatre Fee

Instrument Fee

Miscellaneous Fee

$5,300

$1,800

$600

$1,800

Package Price

$9,500

Types of Anaesthesia

Monitored Anaesthesia Care (MAC)

+ $2,200
The Package Price above covers Surgeon's Fee, Instrument Fee, Operation Theatre Fee, an Endoscopy Report, Post-operative Report Interpretation and other miscellaneous charges during the procedure.
Colonoscopy and Gastroscopy must be using Monitored Anaesthetic Care (M.A.C.).
The price listed are for reference only. Prices are subject to change without prior notice.